Skin Care/Esthetics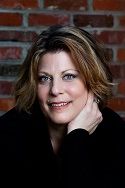 Heather's passion for wholistic beauty began in 1989 when, as a regional make-up artist for legendary French fashion designer, Yves Saint-Laurent, she realized that beauty is not found in a bottle. Rather, it is something that radiates from within and must be nurtured and nourished, for one to "experience beauty from the inside out". After completing her initial esthetics schooling in Boston, MA, in 1991, Heather spent six years in New York City learning extensive make-up techniques under some of the industry's legends, and continuing her esthetics education, before moving to the Shenandoah Valley of Virginia and opening her first wholistic skincare studio.
As a Licensed Master Esthetician, Heather holds the highest licensing available in Virginia and will be receiving her international status as an NCEA certified esthetician 2018, upon completion of her finals. Never satisfied with what she knows, Heather constantly furthers her education, and is also a certified esthetics educator for Virginia. Her certifications include, but are not limited to, Oncology Esthetics, Paramedical Makeup, Energy-lift facial techniques, Integrative Nutrition, Aromatherapy, and custom-blend makeup.
When choosing a product line to offer her clients twenty-five years ago, Heather could not find one that met her stringent requirements. So she formulated her own customize-able line, which she continues to manufacture herself, in small batches, using only the best possible natural, organic (when available) ingredients, to maintain the highest quality. She stays up-to-date on best ingredients and their uses, as well as best protocols for her clients.
Additionally, Heather is registered with the Yoga Alliance, at the highest level, as an eRYT500 yoga instructor, has created a class for trauma survivors, and is a recognized Yoga Alliance Continuing Education Provider.
Heather's passion for wholistic beauty is matched by her compassion for her clients and her desire to serve her community.
Appointments available by calling 804-693-9000 or booking here .
Book a 15 minute free consultation with Heather to ensure the appropriate facial plan for you!