COVID updates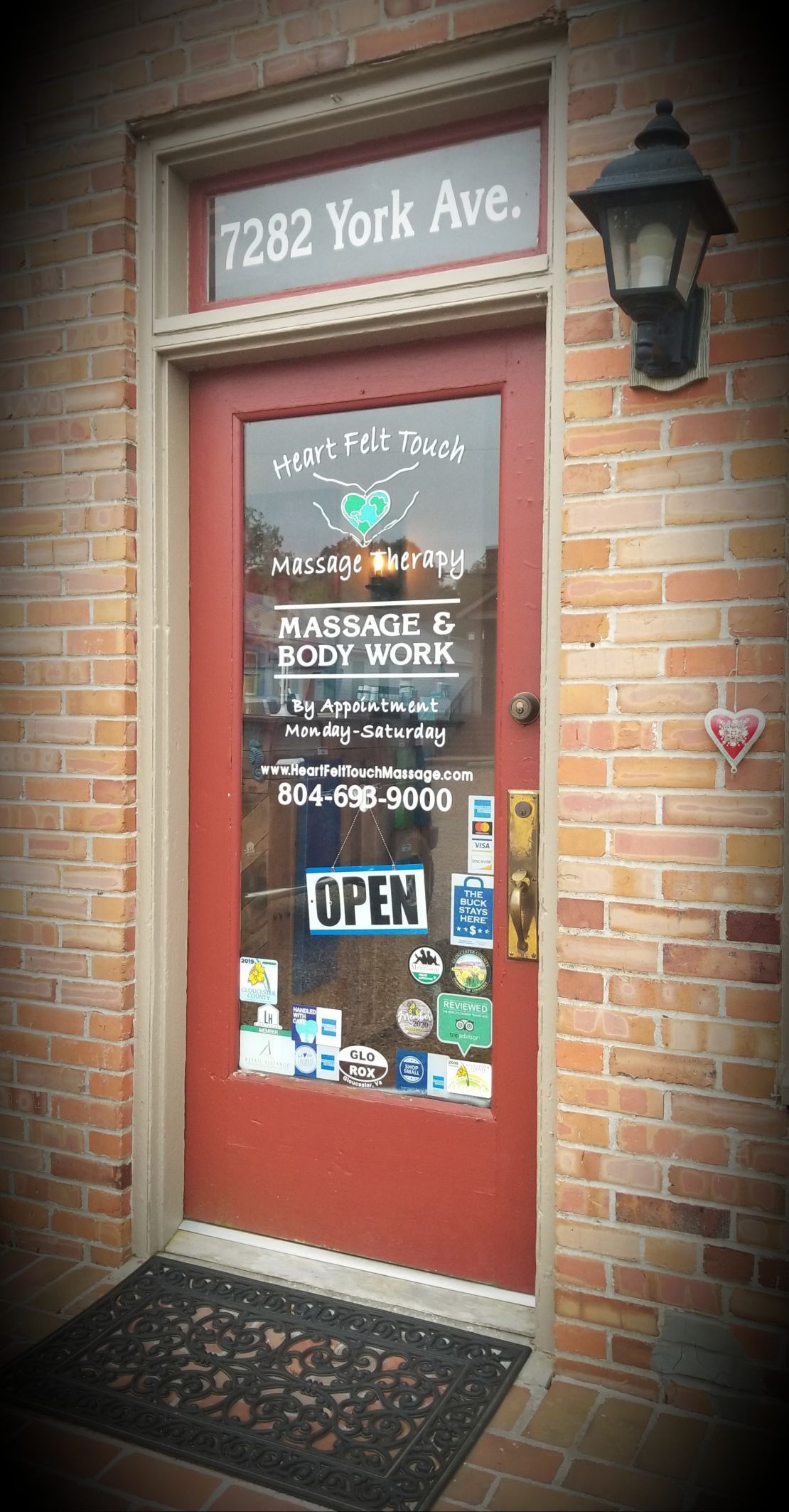 5/20/2020-Current (updated 1/18/21)
Dear Heart Felt clients and friends,
During these past months of uncertainty and change, we are excited to announce that we have re-opened Heart Felt Touch Massage and have resumed based on the reopening guidelines established by the CDC, WHO, and the Associated Bodywork & Massage Professionals guidelines.
Initially our business hours will be varied as we work hard to get everyone booked and back on schedule. Our top priority has always been to bring an unparalleled safe experience of healing and rejuvenation to our guests, and our resolve is stronger now than ever before. We have been hard at work to raise the bar of hygiene and sanitation, and have considered every step of the treatment process to ensure we meet your needs in a focused and safe manner that is in accordance with government guidelines.
Here are some tangible ways we have ramped up our efforts to guarantee guest and staff safety:
· We have thoroughly cleaned our building and added air purifying, virus fighting filters.
· Staff and guests will be required to wear a face mask throughout the session.
· Each room will be sanitized thoroughly between each session.
· We have installed many touchless devices throughout the building to reduce risk of infection.
· Your appointment intake will include a waiver plus a questionnaire regarding your current health status which will need to be filled out each session.
· Our cancellation policy will be modified should you have any COVID-19 or flu related symptoms so that you may cancel or reschedule with no penalty.
·Limiting sessions to one hour until further notice.
We have a few payment options to limit cash transactions due to heightened risk of infection:
Given the direct contact that we offer, it is paramount that we remove as much risk as possible to negate the spread COVID-19. While there are many who are healthy, we do have a significant number of clients who are older, immunocompromised or have underlying conditions who rely on massage therapy to manage pain. On that note, thank you for helping us keep everyone safe, this is a joint effort and we appreciate your support.
To book a massage, please visit www.HeartFeltTouchMassage.com or call us at 693-9000.
At Heart Felt Touch Massage, our passion is serving you. We look forward to resuming operations and bringing healing and relaxation to our guests once again.
Sincerely,
Your Heart Felt Team