Infrared Sauna
INFRARED SAUNA IS HERE!


Nature delivers infrared in sunlight
The sun emits a wide range of light, most of which we can't actually see. Remember the first time you saw a prism transform light into a rainbow of visible light? Infrared is the invisible light just outside the prism next to red light, thus the name "infra (below)" + "red." Sunlight is 52-55% infrared. It's all the good parts of the sun's healing light.
Infrared is part of a natural spectrum.
Visible light and infrared are part of the electromagnetic spectrum, a continuum of light waves organized by how they interact with matter. Scientists explain infrared is a safe, gentle form that brings many good, healthy things to earth and human beings. The energy it delivers is just the right nudge cells need to stimulate warmth, growth and release.
Infrared comes in 3 distinct types.
Because it's on a spectrum, infrared has a range of waves in its own category. There are 3 types based on wave size, frequency, and the amount of energy they carry: near (NIR), mid (MIR) and far (FIR). Though tiny pinpoint-size waves, each infrared ray does something beautifully unique for our bodies, and nature. Memory tip: each one is named for how close it is to visible light.
Infrared's healing rays are felt on our skin as warmth and are absorbed by our bodies to help them detoxify, relax, improve circulation, recover faster, sleep better, age well and help us feel good. The proof of this activity in our body is evidenced in the increase in core body temperature that happens during a 30-minute infrared sauna session. Sunlighten's saunas are clinically proven to raise core body temperature 3 degrees, which unleashes the most benefits to our health.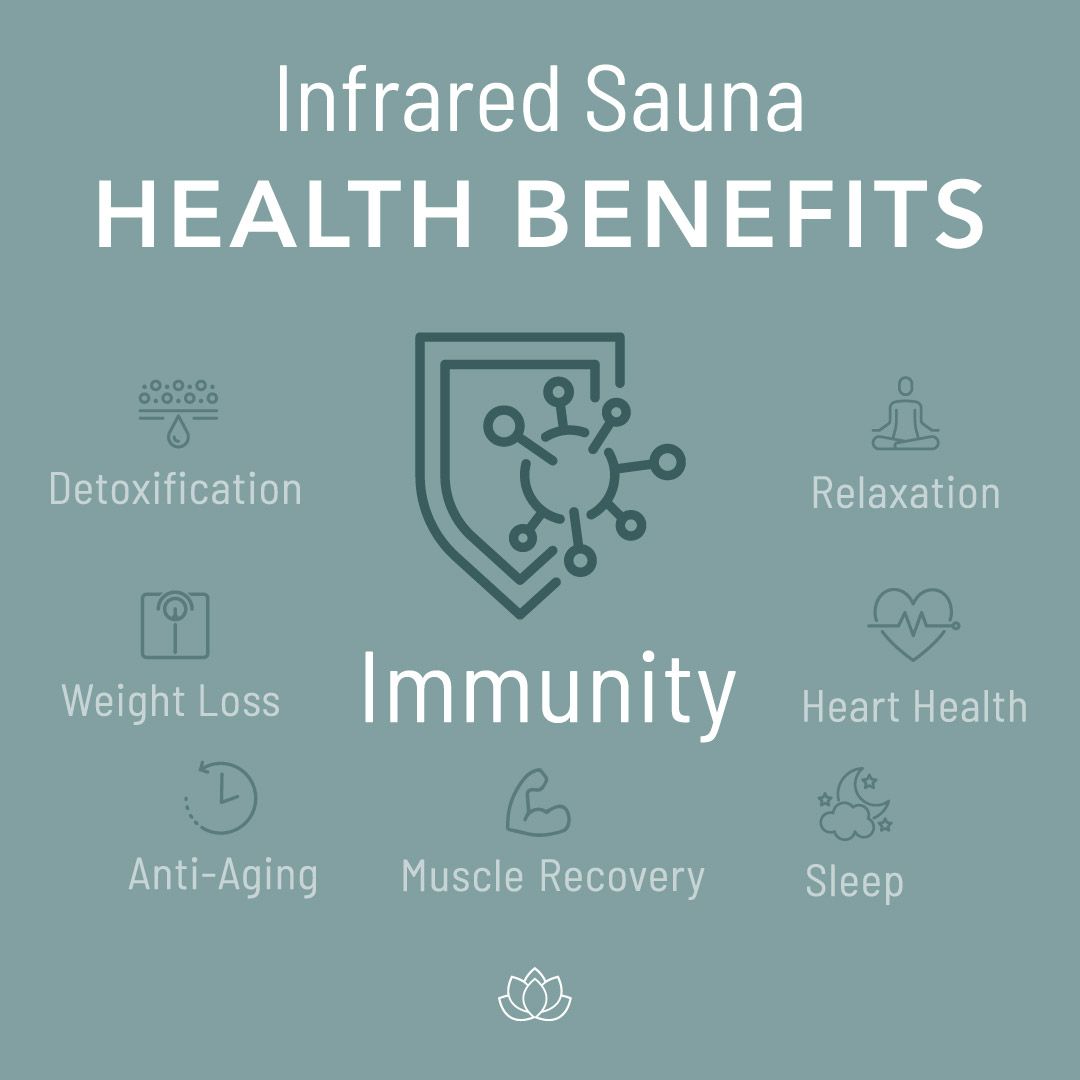 Detoxification
Sweat out the toxins. Sweating is one of the body's safest and most natural ways to heal and maintain good health by helping to eliminate toxic heavy
metals, drug residues, and hormone disruptors. With the deepest penetration, Sunlighten saunas' infrared helps increase blood flow and perspiration.

Weight Loss
Increase metabolism and burn fat. Increasing core body heat increases calorie burn, similar to exercise. Infrared saunas also help with the elimination of toxins that cause fat storage.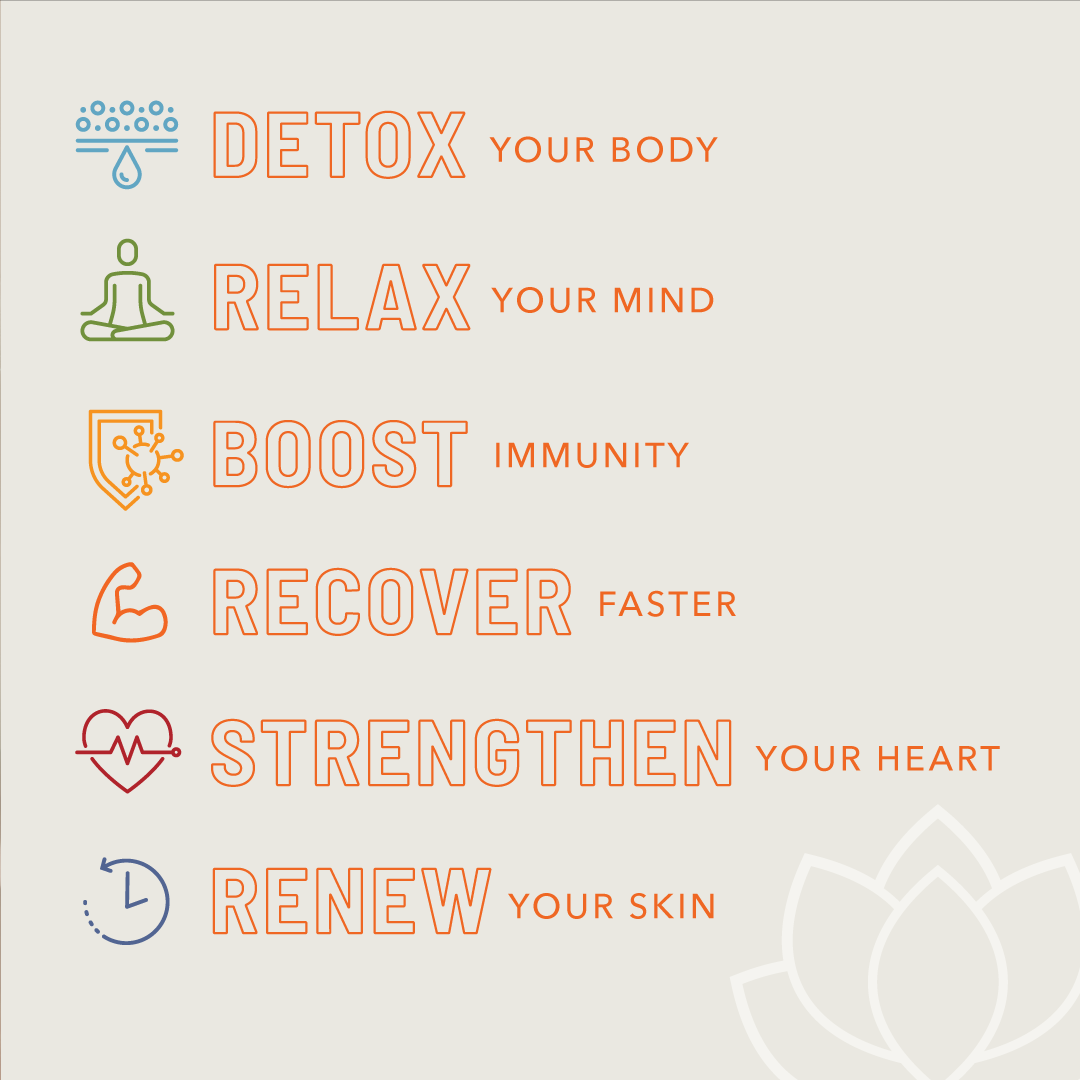 Heart Health
Improve heart health. Infrared therapy can help your heart work better by exercising the heart, temporarily reducing blood pressure, and improving circulation.
Anti-Aging
Purify and rejuvenate your skin. Harness a scientifically proven "fountain of youth" and revitalize your skin's appearance. Far infrared waves increase circulation and detoxify the skin, helping regenerate and cleanse cells.
Immunity
Heating the body from inside can improve the function of the immune system just like a fever can. Therefore, regular Sunlighten sauna use can help reduce the incidences of cold and flu, or help you recover faster from illness.
Muscle Recovery
Repair muscles faster. Many professional athletes use Sunlighten saunas to
recover from their training and injuries. Infrared helps deliver more oxygen to
cells for faster repair and pain relief.

Along with far, mid and near infrared enjoy chromotherapy! What is that you ask? Click HERE to find out.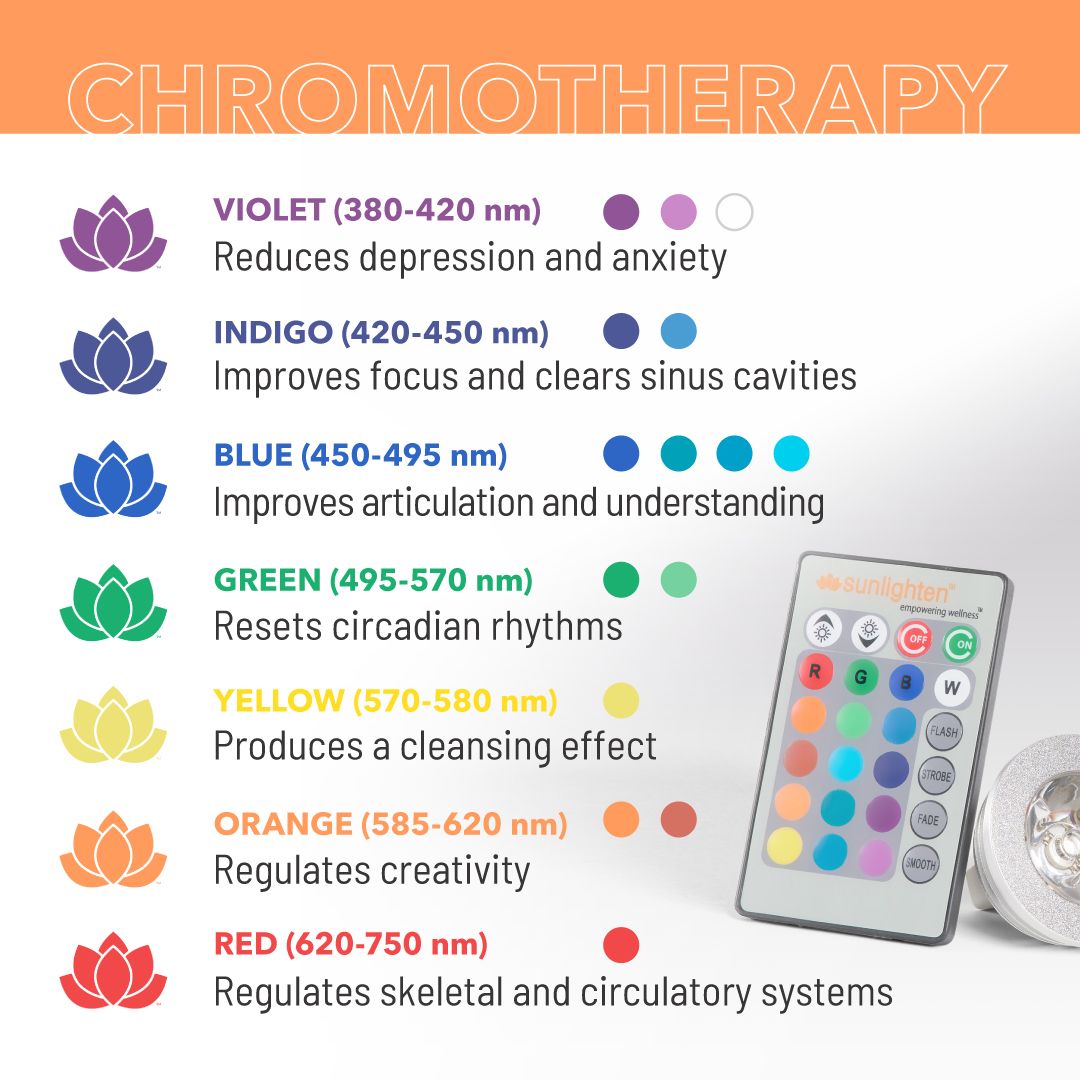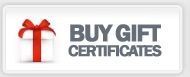 Call 693-9000 for more information!